1. My new serger. It's sitting there on the table waiting for it's first run but I am really petrified of it. I have always wanted one and now that I have it I am to scared to use it. Ugh!
2. Making a slipcover. We have an old, ugly couch that is so big and comfortable. Russ loves it. I don't mind it, I just want it to look prettier. I want it to have a nice, white slipcover. And I "want" to make it because that's the cheapest way to go.
via Shabby Chic
Over at
Pink and Polka Dot
Kristi shares tips on making slipcovers. She has even put together an eBook called The Lazy Girls Guide to Custom Slipcovers. I should probably buy that.
3. Parrots. My sister-in-law was talking about her neighbor's parrot that talks to her every morning and that totally freaks me out. Big birds like that scare the crap out of me.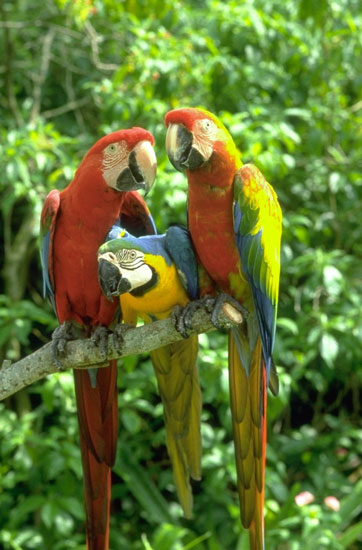 4. Putting my kids in daycare and going back to work. My year home is almost up and I am looking for a job again. When the day comes it is going to kill me to drop August off at daycare. She doesn't do well with other people and I can only imagine how scared she will be because she won't have any clue what's going on. Luke will be fine, he has actually been asking this school year if he can go to the after school program at his school with his friends.
I don't like being away from my midgets.